Five Reasons to Make a Renewable Energy Resolution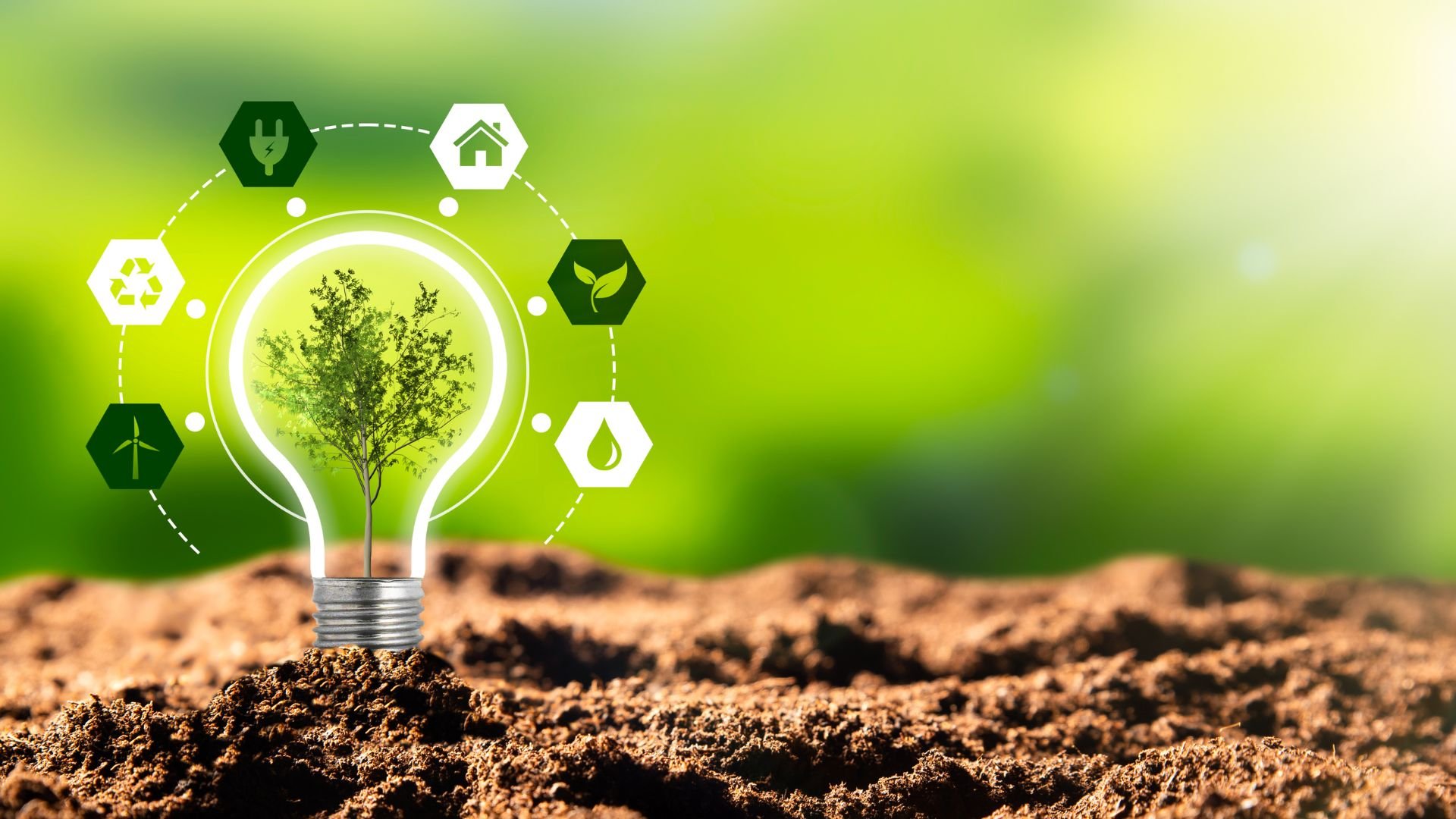 The holiday season is upon us and the new year is right around the corner. It's a time of year accompanied by the return of many treasured activities: Favorite seasonal traditions, time spent with loved ones, and careful evaluation of the sources that provide your everyday energy supply.
Maybe that last one isn't on your list just yet. Still, it's the right time to think about making a business decision that could pay off in a big way by this time next year.
Catalyst Power's Connected Microgrid solutions bring on-site solar power generation to your property, delivering major financial benefits and reliability improvements along the way. With Connect Microgrid projects typically up and running in less than 12 months, your next holiday season could be accompanied by some significant new advantages for your company.
At the risk of sounding like a spirit straight out of a Charles Dickens novel, let's take a look at what the future holds for those who make the transition to solar energy.
No matter how prepared you are, the annual budgeting process is never an exact science and always requires a few well-informed guesses. Any opportunity to reduce unknown, unpredictable expenditures can have a real impact on your plans and is worth serious consideration.
In addition to reducing your monthly energy spending by up to 10 percent, Catalyst Power's solutions allow you to lock in fixed low energy rates for the duration of your Power Purchase Agreement—typically 15 years or longer—so you're able to budget with confidence and protect yourself against big jumps in traditional energy pricing.
And as it turns out, guarding yourself against the unpredictability of energy spending is more important than ever…
Protection against volatile energy prices
This year has come with more than its share of activity in the energy markets. On a global scale, Russia's invasion of Ukraine led to sharply decreased oil exports, sending Europe into a legitimate energy crisis that is still being resolved.
The outcome wasn't as dire for the United States, but consumers still experienced sticker shock for much of the year. The U.S. government also decided to tap into its strategic oil reserve, leaving fewer resources available for the next time there's a drop in the global oil supply.
This is all to say that our sources for traditional energy production aren't quite as stable as we'd like to believe (and neither are the prices we end up paying). Looking ahead, familiar geopolitical tensions are likely to continue affecting the worldwide oil and gas trade.
By bringing on-site solar generation to your property, you're taking a step to remove yourself from this equation. When your energy doesn't come from just a few select sources throughout the world, you simply aren't facing the same risk of price spikes driven by sudden supply changes.
Resilience against severe weather
Unfortunately, the economy isn't the only place where instability is the new normal. Just this year, we've seen several weather events across the country that have led to disastrous outcomes, from extreme summer heat in Texas to devastating hurricanes in Florida.
The negative effects of severe weather can be vast—beyond immediate physical danger, there's often lasting damage that must be addressed. Weakened infrastructure and inadequate supplies can lead to power outages that last hours, days, or even longer. Since a Connected Microgrid generates energy and puts it to use all in one location, you'll be protected against outages even when the traditional power grid falters.
A boost to your company's reputation
Green business decisions (like making the switch to clean energy) matter to consumers and employees alike. Customers prioritize sustainable practices when making purchases, while employees seek opportunities to work for companies that have taken demonstrable steps toward a more environmentally responsible future.
When you start powering your day-to-day operations with renewable energy, you're demonstrating your commitment to the fight against climate change. In addition to taking real steps toward your environmental goals, you'll be making a meaningful statement in the eyes of workers and customers.
A place in the fight for a healthier planet
We have to transition away from energy systems that burn dirty fossil fuels and emit carbon into the atmosphere. It's as simple as that. The future of the world as we know it is at stake.
It's a massive effort that will require commitment from countries, organizations, businesses, and individuals all around the world. By choosing to power your company with renewable energy, you'll be doing your part in the fight for a cleaner future and a healthier planet. Plus, you'll soon be able to share your solar success story with others who haven't made the switch—that makes a real difference to anyone who isn't yet convinced by the capabilities of solar.
The end of each year brings high hopes and new ambitions, big and small, for what lies ahead. By adding renewable energy to your list of resolutions, you'll be making a real impact on your bottom line and benefiting the planet along the way. And with the support of the Catalyst Power team, it's certain to be one of your easiest, most cost-effective accomplishments.
Do yourself the favor of taking the first step toward renewable energy today. By this time next year, you'll be enjoying a long list of rewards: Lower power bills, increased budget confidence, greater protection against outages, and a more environmentally responsible existence.