In 2023, Solar is Better Than Ever for Your Bottom Line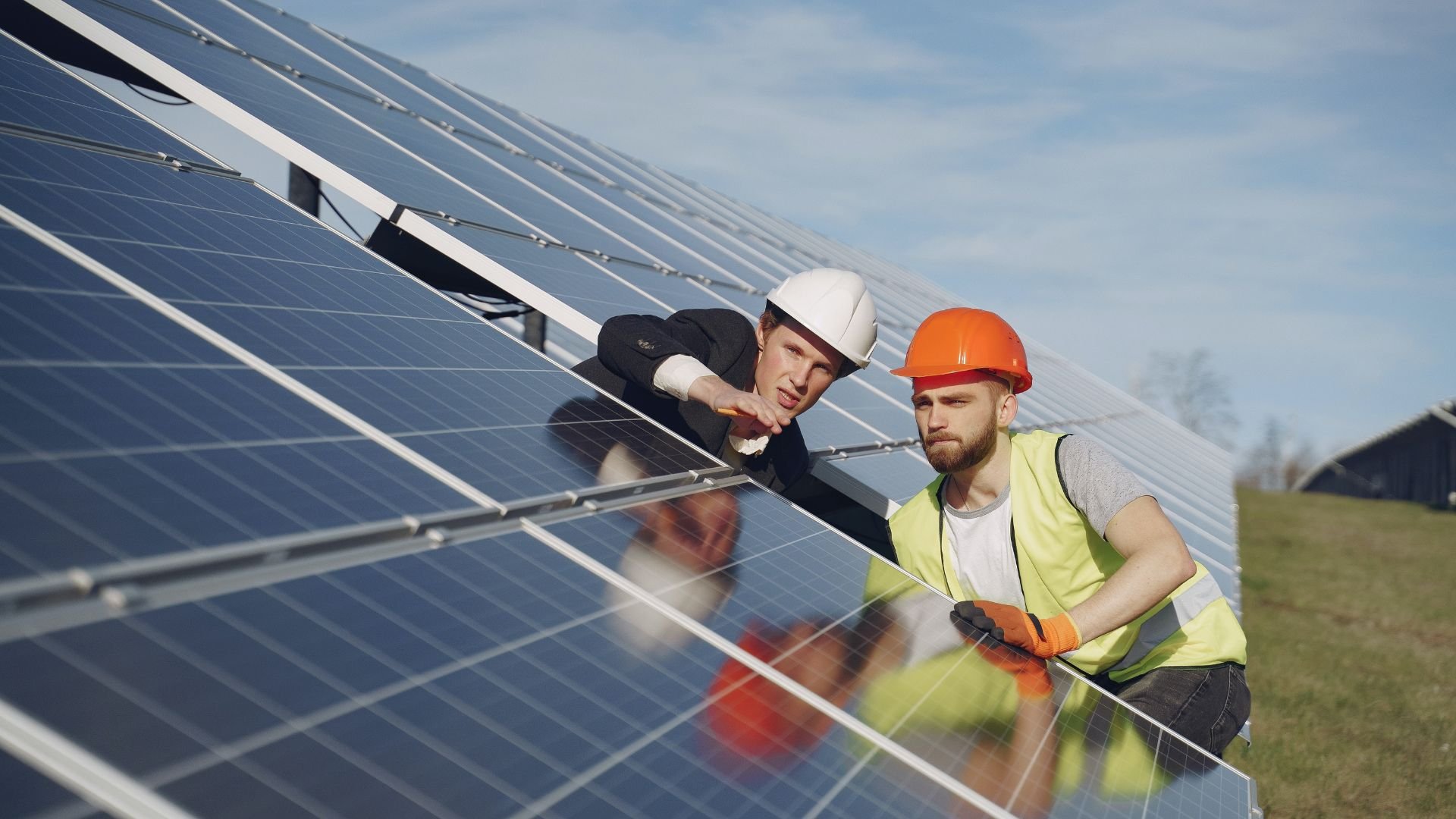 This could very well be the year that solar energy goes truly mainstream. And just like that band you loved before everyone else, the capability of clean power is a discovery worth making as early as you can. You'll be glad you got in on the ground floor.
Of course, the added benefit here is that your insider info on energy can translate directly into a brighter, more confident financial future for your company. As solar and other clean power sources continue to demonstrate their effectiveness and affordability, there are real savings in store for businesses that prioritize their energy transition.
Take a look at some of the major factors indicating a big year for renewable energy, then find out what they mean for you and how you can snag a front row for all of the benefits that accompany a switch to solar.
New support for the clean energy ecosystem
As we (and many others) have mentioned before, the Inflation Reduction Act is poised to be a transformative force for renewable energy. While it doesn't cover absolutely everything, the bill goes a long way toward meeting some of the sector's most significant needs.
Notably, the IRA includes tax credits that are designed to increase manufacturing and innovation for battery storage. Since these credits closely resemble incentives that successfully strengthened the growth of solar panel manufacturing in the U.S., they're expected to substantially improve the country's battery storage capabilities.
For the everyday user, an increased capacity for battery storage means that more of the power your solar array generates during peak hours can be put to good use. You'll be able to harness stored solar energy at all hours and rely on other (dirty and expensive) energy sources less often. As the availability and efficiency of battery storage rapidly increase, there are even more savings ahead.
An ongoing need for distributed energy resources
As Russia's invasion of Ukraine upended the planet's regular flow of fossil fuels, the value of distributed energy became abundantly clear. Suddenly isolated from its primary source of oil, much of Europe was faced with a full-fledged energy crisis and prices around the world spiked wildly for weeks at a time.
That knowledge has led more individuals and businesses to seek control over the sources of their energy, and for good reason: When you rely on fossil fuels, your spending can change unexpectedly and dramatically in reaction to a constellation of global forces that are far beyond our reach. With the right distributed energy system, like an on-site solar array, you can have a precise understanding of how much you'll spend each month.
A feeling of change in the air
Okay… this one may not be quantified as easily as the others, but those who have kept an eye on the energy industry would certainly agree that 2022 was a banner year for clean power. These are just a few of the highlights:
Renewable energy resources—and especially solar—were identified as key solutions to multiple large-scale crises across America.
Policy actions taken by the world's most prolific carbon producers, including the United States, illustrated an unprecedented level of commitment from the highest levels of government to invest in renewables and curb environmental damage.
Prices for solar and wind energy continued to undercut fossil fuels.
As the weaknesses of America's aging energy grid became evident, solar saved the day.
Each of these moments and more demonstrate the fact that renewable energy isn't just a viable alternative—it's the correct choice on every level. It's capable, reliable, affordable, and good for the planet. As these advantages keep gaining more recognition, the network of available resources for solar and other renewable energy sources will continue to accelerate.
Joining the movement
We've seen a wave of progress over the last year, setting the stage for renewable energy to flourish. With these positive impacts in a position to grow even stronger during the months ahead, it only makes sense to maximize the benefits and implement your own source of clean energy as soon as possible. It's your turn to take advantage of the momentum!
Catalyst Power's solar solutions allow you to tap into the bottom-line business benefits of clean, distributed energy right away. Whether you choose a Connected Microgrid that brings on-site solar generation to your property or a Community Solar subscription that connects you to a nearby solar farm, the immediate savings and budget certainty you'll experience will be a big upgrade to your financial security. Then, as new innovations and additional resources become available, you'll be well-positioned to expand your capacity for solar energy and access even greater budget benefits.
Start setting yourself up for solar success today.