Monetizing Your Building Through Rooftop Leasing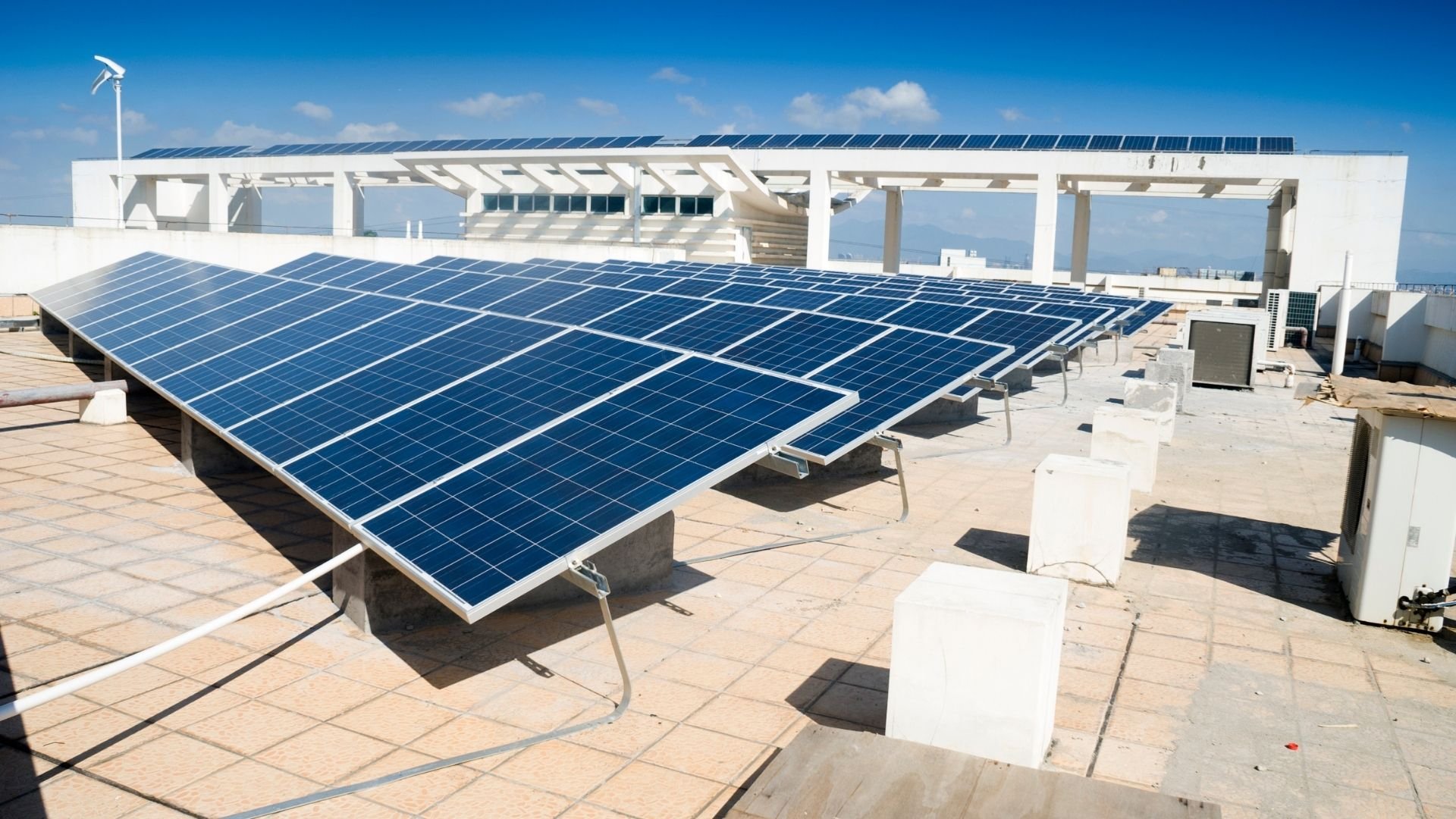 With a Rooftop Lease through Catalyst Power, you can easily bring an on-site solar array to your building and a lasting benefit to your bottom line. The basic terms are simple: Solar panels will be installed on your existing rooftop space, the energy is sold elsewhere, and you get paid for allowing your rooftop to be used as a long-term location for solar equipment. Installation and maintenance aren't your responsibility, so there's no additional labor or investment required.
Here's what you need to know as you consider putting your existing assets to profitable use through a Rooftop Lease.
Am I eligible?
To find out whether you might be eligible, see if the below statements apply to you.
I own a commercial building
My building has at least 20,000 sq. ft. of usable rooftop space available
My rooftop is flat or only slightly pitched
My rooftop is not expected to need replacing within 20 years
If these statements are true, you could be a perfect candidate to benefit from a Rooftop Lease. Get started with a free property evaluation. Rooftop age is not an immediate disqualification, and repair or replacement could be factored into the lease agreement.
(By the way, if you're a "yes" on the first question and got stuck on the second, consider bringing solar energy production to your space with a Connected Microgrid. Not a building owner? Community Solar may be the right solution for you.)
What are the benefits of a Rooftop Lease?
Let's take a look at two categories: financial benefits and environmental benefits.
Financial benefits: It's straightforward. Catalyst Power will pay you rates as high as $1/sq. ft. per year1 to lease your rooftop space. You'll be adding a new revenue stream simply by capitalizing on an existing asset. And since installation and maintenance aren't your responsibility, it'll be out of sight and out of mind right from the start.


Environmental benefits: Here, the upsides are far-reaching. By providing a physical space for new solar panels to be installed, you'll be facilitating the production of renewable energy that wouldn't be generated otherwise. The energy will then be sold elsewhere, creating new opportunities for others to tap into solar power sources.
This translates into an easy way to meet environmental goals at no cost—in fact, you'll be earning money through your lease. You're also committing to support energy systems that are better for the planet, a step that matters more than ever to consumers and investors. Depending on your local laws, on-site solar may help your building become compliant with current or future regulations.
What's the catch?
We get it. Realizing there might be a new revenue stream right under your nose (or above your head) seems almost too good to be true. But it's every bit as simple as it seems.
We need space. You have it. By leasing it to us, your bottom-line benefits—and so does the environment.
How do I get started?
Fill out this form so we can get started on a free property evaluation. All we need right now is your building ownership status. Of course, any additional information you have available will help the process move quickly as we begin!
After a decision to build is made, a long-term agreement (20+ years) will establish the rate you'll be paid for leasing your rooftop space, resulting in a new and reliable benefit to your bottom line.
Now that you know how to monetize your rooftop space, let's show you how to save money on your current utility bill. Check out this three-minute video from our CEO Gabe Phillips on how global market dynamics impact your business's energy prices:
1 Actual rates may vary depending on, but not limited to, size, shape, quality, and geography of the roof.