What is a Connected Microgrid?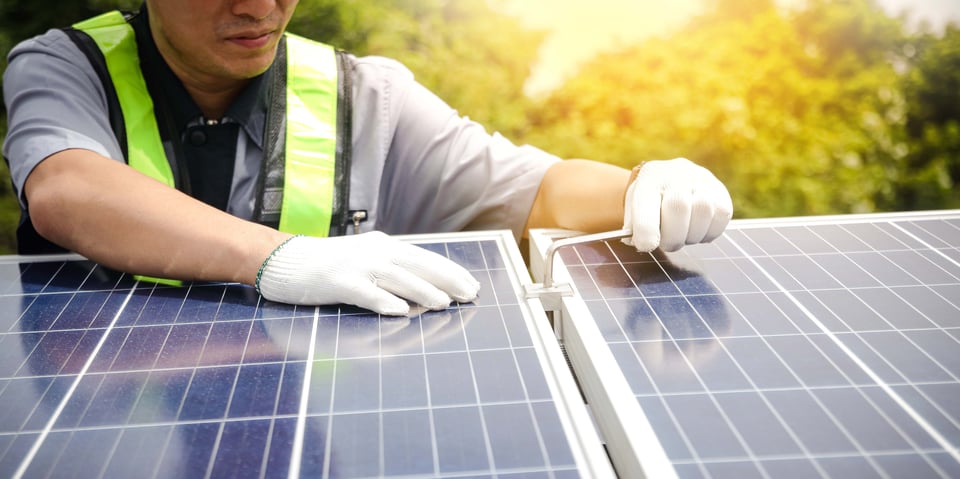 Businesses are constantly on the lookout for energy options that can help them lower costs, provide long-term budget certainty, and positive environmental impact while still offering reliable outage protection. Or at least, they should be. And when it comes to taking steps to gain and maintain control of energy supply and production, few moves make more sense than the Connected Microgrid.
The what?
Let us explain.
With a Catalyst Power Connected Microgrid solution, a business can have solar panels or a back-up generator installed right on their property at no-upfront cost. While your business will be connected to the larger utility grid, the optimal amount of your power will be produced on-site, only tapping into the larger grid when necessary.
A Connected Microgrid solution provides businesses with an environmentally and fiscally sustainable energy source while also offering immediate cost savings and long-term budget certainty. And, distributed on-site power supply protects us all from potential grid outages.
Basically, the power you use is created right in the place where you use it. So your business is bypassing all of the money, time, equipment, and… yeah… energy it takes to generate and transport energy from a larger power grid.
With Catalyst Power, equipping your business with a Connected Microgrid solution is simple, secure, and efficient. Once you complete our one-of-a-kind online sign up process, Catalyst Power will build, own, and operate the equipment on your business' property. Your business will save on upfront costs, reduce your monthly energy bill, and contribute to the growth of renewable, clean energy sources.
Not yet ready to go through the sign up process? We'd love to meet you and collaborate to achieve your company's goals.