How Do I Sign Up for a Rooftop Lease?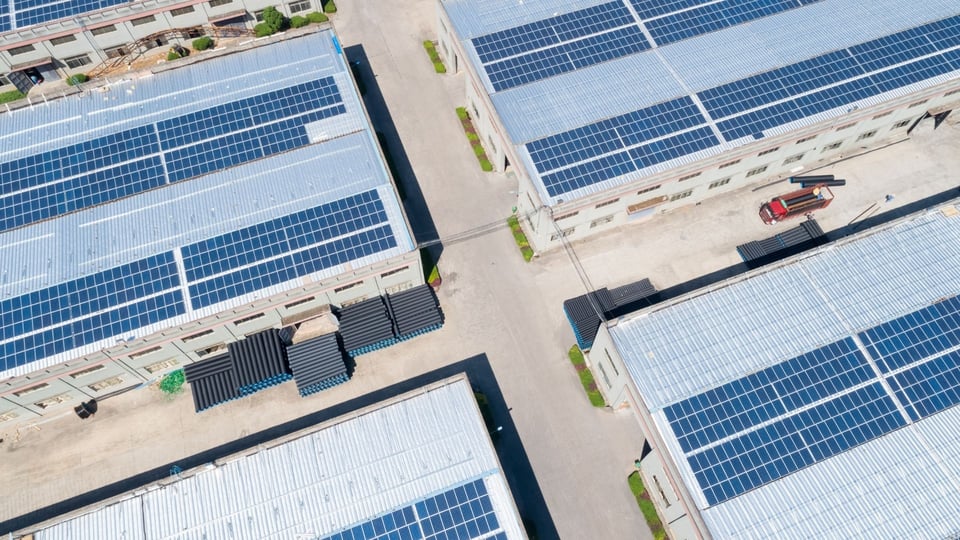 Being a part of the Catalyst Power family has its perks. We find comprehensive ways to use our innovative research to expand the ways our customers use and think of energy-related solutions. We've honed in on specific products and services that guarantee a significant ROI for commercial and industrial business owners, all without the pressure of upfront costs.
One such product is our Rooftop Leasing program. Many of our distributed energy solutions focus on saving you money, but with a rooftop lease, it's how we give back to you. Catalyst Power will lease your business's unused rooftop space and send you a monthly payment on us. We give you cash each month in exchange for letting us install custom-sized, non-penetrating solar panels on your roof. Now here's where it gets really good: Remember those upfront costs we mentioned earlier? That's on us, too. We build, own, and operate the solar array for you at no cost to you. You pay zip-zero-nada, and we get a cozy new space to plant our solar.
So, how do you sign up for a rooftop lease with Catalyst Power? So glad you asked.
We like to save you time, not just money, so we've created a simple, streamlined process to get you signed up for Rooftop Leasing:
Share your contact information

– create an account with us for a

free solar analysis

of your property. We'll need just a few details to get you started on the path to more revenue!

Show us where your property is located

– before we start the process, we need to know where you are! It's how we determine if your roof is eligible for a lease. Is your roof facing south? These are things we need to know.

Let one of our Energy Experts analyze your space

–

not all rooftops are created equally

. To make the most of your lease, we need to assess your rooftop space for any needed repairs or other issues to complete a successful installation. If you're already fretting about roof replacements, Catalyst Power can still work with you!
Sign the rooftop lease agreement

– Once you sign our long-term leasing agreement (20-25 years), you'll be making money for the entire length of your lease. Fun fact? You can earn a rate as high as $1 per square foot per year!
Your Future is Looking Bright
Not only are you monetizing your building, but you're also participating in renewable energy (points for ESG goals!), and subsequently saving the planet at large simply for generating new value from a once underutilized space. How cool is that?
Contact one of our Energy Experts today and let's get this cash flow going.